Mount Kenya is considered Kenya's highest mountain and it is the 2nd highest in Africa that is followed by Kilimanjaro. Climbing Mt. Kenya peaks is an altogether different experience for people. However, they can climb Kilimanjaro but if they look forward to getting a highly thrilling piece of African piece, they will come across Mt. Kenya. It entices countless mountaineers and outdoor enthusiasts with various options for bagging one of the three Mt. Kenya peaks.
Three three summits
You will come across 3 summits of Mt. Kenya:
Batian – Batian is the highest peak of Mt. Kenya and it rises to 17,057 feet or 5,199 meters in elevation. This is also the chief summit and is regarded as a hugely coveted goal for progressive rock climbing as well as mountaineering enthusiasts. After you have trekked toward the top, if you plan to summit the highest point of Mt. Kenya, you require getting out of the climbing gear and ascending the standard path on the north face that is ranked IV+.
Nelion – Nelion is the 2nd biggest summit on Mt. Kenya and it is at a height of 17021 feet or 5188 m. This seems to be a highly challenging climb that needs people to have skills in multi-pitch rock climbing when they want to reach there.
Point Lenana – Point Lenana is the lowest among Mt Kenya peaks and the third peak summit on the massif of Mt. Kenya. Hikers find it to be a hugely popular peak as they do not need any technical climbing experience for reaching there. Nonetheless, it continues to be a challenging ascent that needs hikers to be physically fit from within.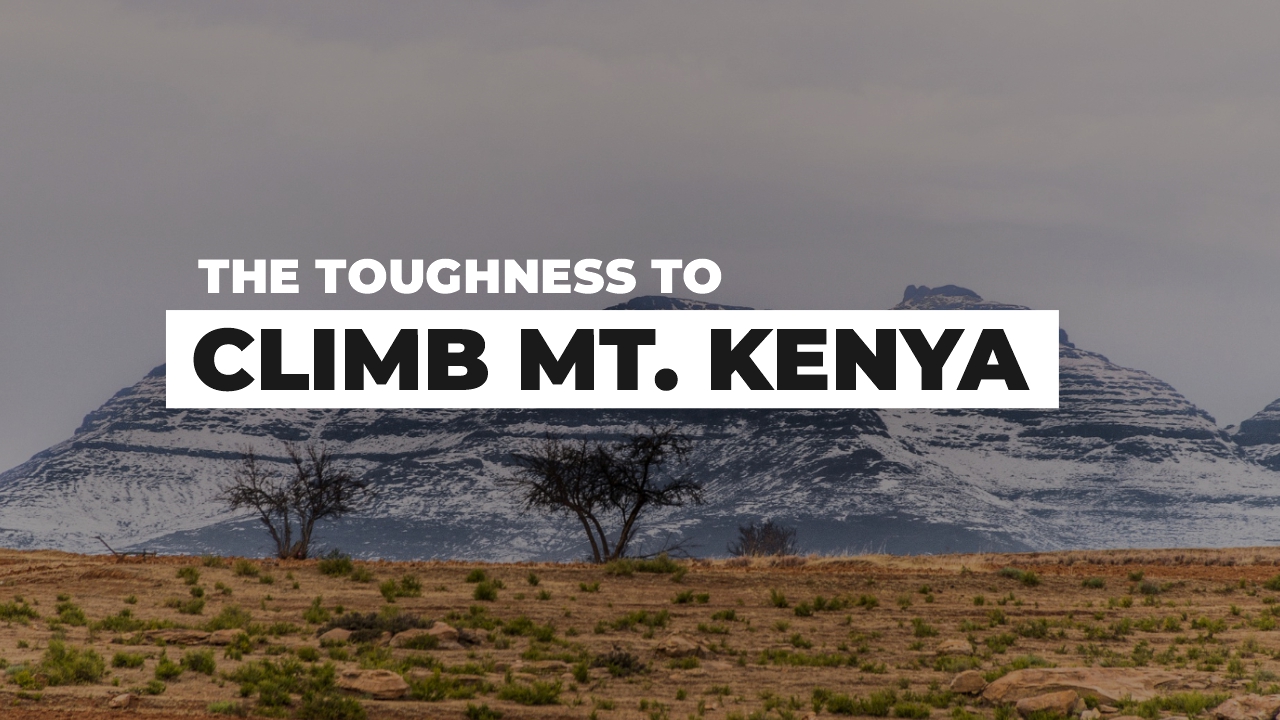 The toughness to climb Mt. Kenya
Irrespective of the summit you choose for heading to Mt. Kenya, you must be fit because you will come across several steep parts. Additionally, you need to be careful about the considerable distances over several days. Most of the time, the altitude might this ascent tougher for you; hence, you need to be armed with a sanctioned and experienced guide. While climbing Mt. Kenya, you need to ensure that you haven't been getting altitude very fast. If you have altitude sickness, then you will require a guide on hand as he will be able to manage this issue.
For scaling Nelion or Batian, you need to have your ideal equipment as it is merely impossible to finish these climbs when you don't possess the ideal rock climbing gear.
The best time
Most people wonder about the best time when they should climb Mt. Kenya. A person can climb it throughout the year but it is better to avoid trekking during the rainy seasons. Hence, you need to avert the middle of March-May to the middle of October-November as it becomes tough to forecast the rains.
The bottom line
The Mt. Kenya trek seems to be an enjoyable and challenging journey for trekkers. They can see beautiful views from the Mt. Kenya peaks, like the affected volcanic massif, and long views over the plains of Kenya. For a long time, this hike is considered to be hugely attractive via an ancient landscape that remains dotted with rock spires, glaciers, exclusive flora and fauna, and high tarns.