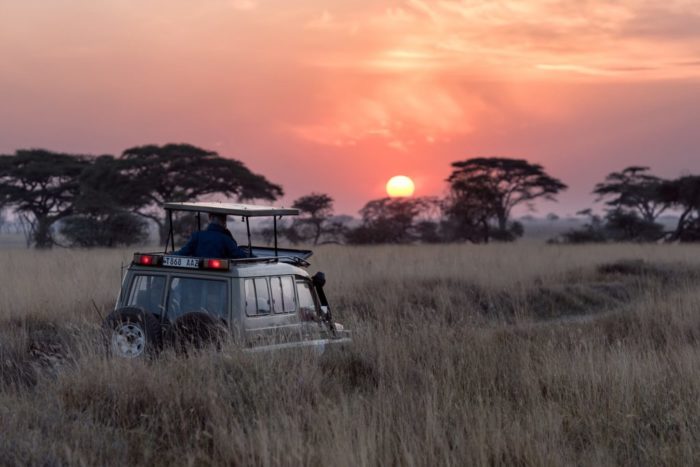 We recommend our clients enjoy a 3 to 4 day safari after a mountain experience to explore the beauty of one of the best Kenya Game reserves in the world. You can either chose camping safaris or stay in the lodges which are located within these Game Reserves. There is no bad choice – it just depends on your budget!
Kenya Safari after the Mountain
Lake Nakuru and Masai Mara offer the best wildlife viewing for an African safari holiday. Masai Mara is a huge savanna that lies in the southwestern corner of the country bordering the Serengeti plains in Tanzania. During the trip you will be on a guided safari at Lake Nakuru and in Masai Mara, where you can enjoy the rich and varied animal and bird-life. Countless thousands of zebras, wildebeests and flamingos as well as lions, cheetahs, leopards, giraffes, hippos, jackals, elephants, rhinos, gazelles, impala, crocodiles, vultures, Marabou storks, baboons, hyenas, and ostriches are but a few of the animals you may encounter. The list is almost infinite making a Kenya safari a truly unique experience.
Throughout Masai Mara and Lake Nakuru you have the opportunity to experience an impressive and varied range of wildlife. And watching the sun go down over the savanna in Masai Mara, Kenya after a nice day of watching lots of animals is glorious. What a way to relax after the mountains!
The best times to travel to Masai Mara for this 4-day Masai Mara Lake Nakuru safari tour
The safari tour of Masai Mara can be carried out year-round. In general, it is easier to observe wildlife in the parks during the dry season from late June to October and from January to March. The ultimate attraction is undoubtedly the annual great trek of wildebeests and zebras in July and August. In giant flocks of hundreds of thousands, they travel north from Serengeti in Tanzania across the Mara River to Kenya in search of fresh grass – in October they move in the opposite direction back to Tanzania's Serengeti National Park.
4-days Safari Trip Itinerary
Overview & Accommodations
Depending on your budget and preferences you have the choice to stay at a lodge, or experience bush camping. You can decide to visit a Maasai Village for cultural enrichment, and perhaps schedule a sunrise hot-air balloon experience to delight your senses. Regardless of you choices you are sure to have the experience of a lifetime viewing so many animals in their natural habitat.
Maasai Village Excursion
While in Masai Mara you can take a side trip to a local Masai village where you come into close contact with the Masai's way of life. You will visit their homesteads while the guide explains the many aspects of life in the village including how to build homesteads, wedding ceremonies, food, clothing, family life, leadership and traditional medicine. A traditional dance is part of this visit and you are of course welcome to dance with the locals as you interact. This side trip during 4-day Masai Mara Lake Nakuru safari tour is worth every penny!
Hot Air Balloon Flights over the Masai Mara
It is also possible to book an optional hot air balloon flight at sunrise – a beautiful experience, all at least once in a lifetime. A fantastic experience that ends with breakfast and champagne on the savannah.
Driving from Nairobi to Masai Mara
Game Drive: Afternoon
Meals: Lunch & dinner
Accommodations: Mara Sopa Lodge or Camping
There is a departure from Kenya's safari capital in the morning. The 4-Day Masai Mara Lake Nakuru safari tour goes from Nairobi along the "The Great Rift Valley" with sights of Mount Longonot, an extinct volcano, via the Maasai Town of Narok. Then continue on to Masai Mara Wildlife Reserve with arrival in time for lunch at the Masai Mara safari lodge. On the Kenya holiday tour drive into park, you get the firsthand experience of the park's amazing wildlife and varied hilly landscape and there will be time for an afternoon safari trip to spot wildlife. The chances of seeing the big cats – lions, cheetahs and leopards are greatest.
Safari in Masai Mara Game Reserve
Game Drives: Morning, afternoon, evening.
Meals: Breakfast, lunch & dinner
Accommodations: Mara Sopa Lodge or Camping
The whole day is set to drive around and observe the wild animals in the reserve. Kenya's largest wildlife safari reserve, Masai Mara, is a continuation of the Serengeti plains in Tanzania and world famous for the unique and spectacular migration of hundreds of thousands of wildebeests and zebras. From the end of July, they begin to arrive at Masai Mara in their search for food. In October, the grass is depleted, and they start the long trek and walk back to Serengeti. Masai Mara is also rich in resident animals with over 95 different species. These include "The Big Five"; elephant, buffalo, lion, leopard and rhino, but also giraffes, hippos, hyenas and countless antelopes.
The park also has a fantastic rich and varied bird life with over 480 species. You have the opportunity to visit a local Maasai village where you will be invited inside a traditional cottage built of branches and mud. Here you can see and learn about the Masai's strong culture and tradition-bound lifestyles. Or perhaps experience the wild animals from a hot air balloon with a touch down bush breakfast in the African wilderness.
Masai Mara – Lake Nakuru
Game Drives: Morning, afternoon, evening
Meals: Breakfast, lunch & dinner
Accommodations: Flamingo Hill Camp or Camping
You'll have breakfast and then drive to Lake Nakuru. This morning you start off early with a safari tour of Lake Nakuru National Park. It is especially famous for its hundreds of thousands of flamingos who come to the alkaline lake in changing periods of the year in their search for food and form a broad pink ribbon around the entire lake. However the number of flamingos flocking to the lake in recent years has fallen recently due to a rise in water levels. However in the fall of 2020 more had returned, which is great news.
The park was declared a sanctuary for the protection of the black and white rhinoceros in 1987. Since then, the reintroduction of specimens of both species has turned Nakuru into one of the main rhino refuges in Kenya. The riparian forest opens to the south in a savannah of acacias and shrubs.
The eastern and western shores are framed by elevations that offer magnificent viewpoints over the lake: Lion Hill, Baboon Cliff and Out of Africa. To the west, the Baboon Cliffs are the preferred habitat of some of the park's species, while to the east, a part of Lion Hill is occupied by a magnificent Euphorbia forest. In addition to birds and rhinos, the park has a large number of mammal species, including carnivores such as the lion and the leopard.
Since Lake Nakuru has gained the status of a special reserve for rhino they are always seen under safari in the park. There are also good opportunities to experience buffalo, giraffes, zebras, water-bucks and perhaps the fleeting leopard.
Lake Nakuru – Nairobi
Game Drives: Morning
Meals: Breakfast & Lunch
Take a safari tour of Lake Nakuru and drive to Nairobi, marking the end of the 4-day Masai Mara Lake Nakuru safari tour
This morning you start off early with a safari tour of Lake Nakuru National Park being the very best time to spot the cats and other wild animals of the park while they are still active. You will then enjoy lunch and on route safari drive as you drive back to Nairobi through the Great Rift Valley vantage point. There is an option to stop by Lake Naivasha where there are possibilities for various optional activities such as boat trips, walk on Crescent Island or bird watching. You will arrive in Nairobi in the afternoon. Drop off at your hotel where the 4-day Masai Mara Lake Nakuru safari tour ends.