If you are one of those who prefer to make trips very often, safari in Tanzania has to be in the bucket of your must-visit places. You should know that the nation has many iconic landscapes, cultures, and wildlife. Several places or safari options exist in this country, and because of this, it can be difficult for you to know where to begin. These are some top destinations that you should explore on an adventurous camping trip or luxury Safari packages Tanzania.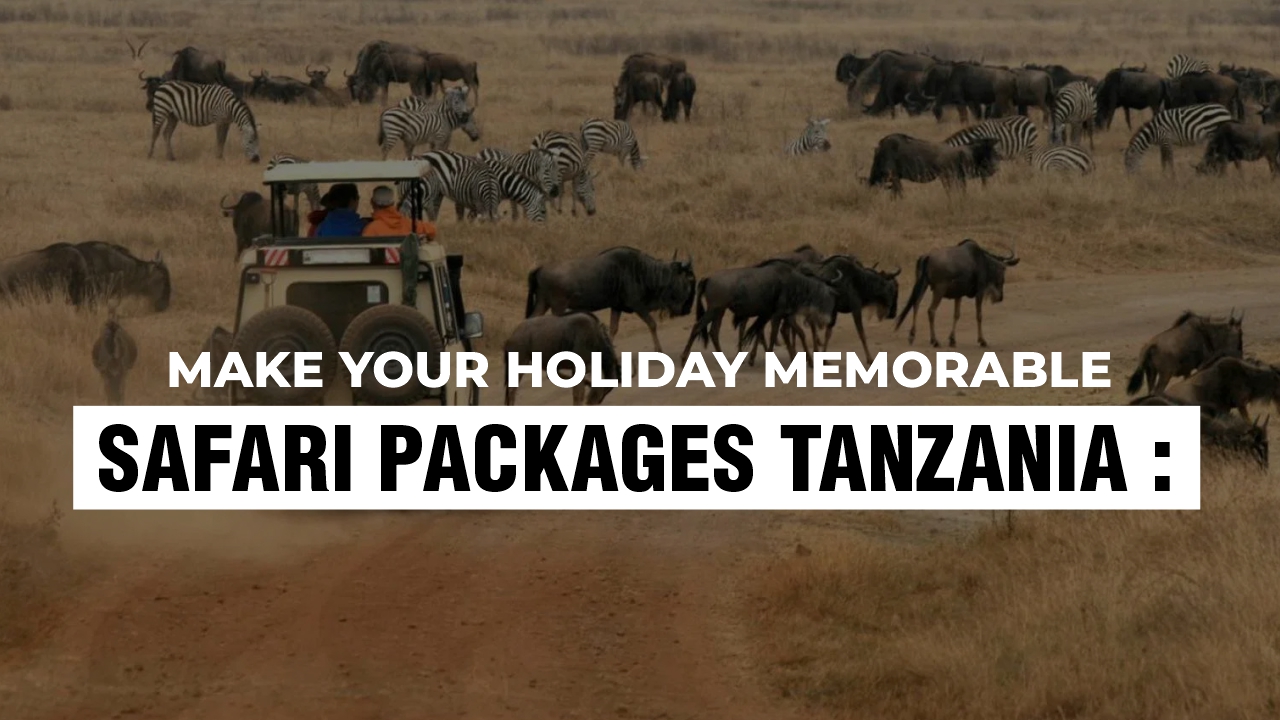 Top Destinations of Safari Packages Tanzania
When you avail of a safari package, ensure that you are contacting an experienced tour organizer in Tanzania like Ice Rock Trekking and also ensure that they cover the most popular destinations of the country.
Tsavo National Park
Tsavo, the biggest park in Kenya, is divided into two: Tsavo West and Tsavo East. 4% of the nation's entire area is taken by these two parks together. In these parks, you can see rivers, waterfalls, savannahs, volcanic hills, lava-rock plateau, and wildlife.
If you are looking for a sight for photography, Tsavo East is popular this case. It is midway between Nairobi and Mombasa. Galana River has given a lush counterpoint to the arid plains. Don't forget to explore Yatta Plateau, Mudanda Rock, and Lugard Falls.
Lamu Island
This small island is located in the northeast of Mombasa. Lamu Old Town is one of the world heritage sites of UNESCO. The origin of this place was dated back to the 12th century. When you visit the place, you must stroll the labyrinthine streets. Travelers can see the buildings reflecting the trading history of the island. Some of the basic things you can notice here are hidden courtyards, Intricately carved wooden doors, rooftop patios, and coral stone buildings.
After viewing the sightseeing places, you find yourself going back in the past days. It is because you can still see donkeys ruling the streets. Besides, the population is mostly Muslim. People prefer to wear traditional dresses. These are the top attractions of the island including:-
Lamu Museum and the region's nautical history;
Lamu Fort; and
the Donkey Sanctuary.
Shela Beach ranks among the top beaches in Africa, and Lamu Island is home to it. For several years, the island has become a popular destination for kitesurfing.
Nairobi National Park
You only need to drive for fifteen minutes from the clamor of Kenya's capital to go to the Nairobi National Park, where you can gaze at lions. People staying in Nairobi must visit this wildlife-rich park. Travelers see buffalo, leopards, zebras, wildebeest, hippos, elephants, and cheetahs in this park. You can even view endangered species at the rhino sanctuary of this national park.
End note
No matter what the budget is – Tanzania safari can give you an amazing experience when you choose the best safari packages Tanzania of Ice Rock Trekking. It will be your dream destination if you want to witness African wildlife.